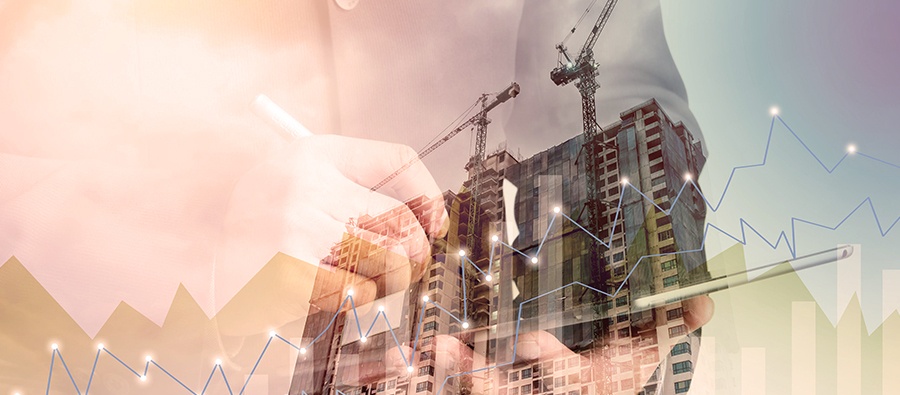 ---
Developing creative techniques for your marketing strategy is critical when facing competitors in the construction industry. We have to remember that marketing is much more than advertising or selling.
It is a strategic plan that is developed to peek into your organizations strengths and weaknesses; the areas in which you have a competitive advantage; the demographics of your chosen market; the market that you will target; and the pricing structure that you plan to use. The development of your marketing strategy comes down to general steps that can be used for any size organization.
---
In a recent article written by Michael Moore, he uses the analogy of farming to describe the steps of a solid marketing plan. He states, "marketing is akin to analyzing crop prices, field conditions and determining what crop to plant-advertising and public outreach nurtures the seedlings, and selling harvests the results. Each component is a part of the larger strategy and depends on the other for success."
The takeaway is that we cannot take a break from the fundamental business practices. From our experience, we see that most issues in the construction industry are to do with planning and preparation, as well as measuring results. The construction market looks different today then it did a couple years ago, and will continue to change as the years go by. Just like a financial plan, your marketing plan will also need to be monitored, adjusted, and have the ability to adapt to changing competitive environments. (We all know how competitive the construction industry can be!) When your company does this, the payoff can be very large in capitalizing new avenues of revenue; and that is where we want YOU to be!
Developing an Effective Marketing Strategy for your Construction Company.
According to the FMI, the US construction industry includes more than 660,000 establishments (single-location companies and units of multi-location companies) with combined annual revenue of about $1.3 trillion. The industry is highly sensitive to the health of the economy and experienced continued annual loss in CPiP (Construction Put in Place) from 2008 through 2011, $1,068B to $788B respectively. But the tide has changed as 2012 saw an 8.7% increase in CPiP and forecasts of greater than 7% year over year are anticipated through 2017. With the forecast rising, it is crucial now more than ever, to generate a solid marketing strategy that will make you stand out.
1. Determine your Objective and Perform a SWOT Analysis.
To create a solid marketing strategy, we must start with an objective that you can quantify and discuss internally. Next, you will need to analyze the strengths, weaknesses, opportunities and threats (SWOT) in order to keep an eye on the competitive landscape your construction company operates in. A SWOT analysis will show you potential avenues for new markets or strengthening the old. At all times, your construction company will want to strategize in competing in the areas you are strongest in, with the most potential for growth.
2. Set a Marketing Budget.
It is very important that you set a solid dollar figure you are willing to spend for marketing. Your budget should be anywhere between 7 to 12 percent of your gross revenue depending on your sales and net profit margin. In a recent survey amongst construction companies by the Construction Marketing Association, 86.8% stated intent to increase their marketing activities and budgets. Branding is the top "Traditional marketing tactic" winner in this increased funding; Trade shows are the biggest losers of budget in that category, while Email enhancements are in 71.1% of the budgets. The survey also showed that "Internet tactics", Website development took first place at 81.6% followed by SEO and Social Media (75.7%). From 2012 to 2013, social media adoption rates increased from 90% to 97%. Even if you have a tight budget, web videos are an excellent low-cost method of promoting your construction business.
3. Outsource Tasks.
Your company's core strength should not be marketing; it should be construction. You don't have to be a jack-of-all-trades when it comes to marketing your services or products. Even with your own in-house marketing team, having an outsider makes the difference between hitting your head against the wall for creativity and having a breakthrough moment that will set you apart from other construction companies. But choose your marketing agency wisely, for they will be a key component in your company's growth!
4. Create a Lasting Impression.
First impressions are extremely important to your potential customers. Your website is a representation of your business and should create a lasting impression. It should include detailed information and images for clients to effortlessly carry out their research and find the best fit for their needs. Include thorough details of your company's experience and its areas of specialization. Another important bit to include, on your website are testimonials and photographs of successful projects that were completed by your company.
5. Establish Your Online Presence.
Search Engine Optimization (SEO) is a great tool to use to generate fresh leads. Your website will need to have relevant content in order to rank first in leading search engines. In fact, Google's search engine is designed purposefully to direct users to the most relevant information on the web based on the keywords searched. Google examines the content of a website to determine how it should rank for specific search results. Pulse Marketing, has a proprietary software that mathematically re-structures keywords and metadata concentration solely to each client's primary economic zone. Thus, getting your company ranked first on Google's search engine fast!
---
Remember, marketing your construction company does not have to be a taxing process, but it does involve a well thought out plan and knowledge about your consumers. We hope these tips have been helpful, don't forget to check out our website or contact us directly at info@pulsemarketingteam.com.