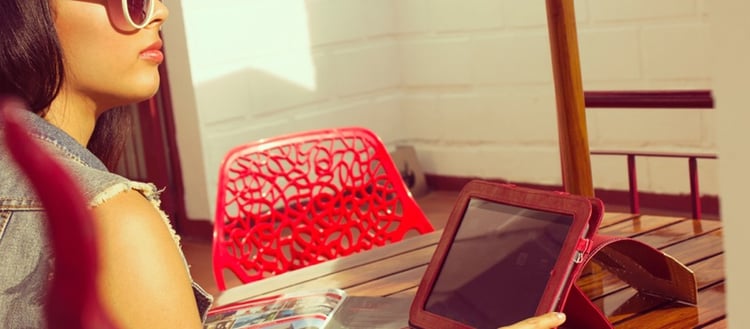 A Persona is the first building block in a media campaign. You want to know who you are marketing to and what will get their attention.
All the raw data that you get from research will help build the specific persona you want to target. You want to be able to combine the insights from actual customers through surveys and interviews along with trends seen in the overall market. Once you get all the research completed you can start to focus on more of the precise personality of the persona.
1) Background
Finding the background for a persona is the very first step in this process. You want to find out what your persona does in their free time, if they have family, if they have a job, what's their position, how long they have been in the industry, etc. You want to be able to figure out what their role is in life and if your business wants to target them. Many of these factors will also influence their buying decisions.
How long have they been working in their position?
Where did they go to college?
What knowledge and tools do they use in their job?
Who do they report to? Who reports to them?
2) Demographics
The demographics are the statistical research in your persona process. This section contains some of the baseline questions such as age, gender, income, and career. You can determine these statistics by just your county or as large as a state.
Are they married?
Do they have children?
Do they live in the city or the suburbs?
3) Identifiers
A persona's identifiers are describing what your persona is like. It's their personality, interests, messages, and communication. These are the personality differences between other people.
What are the key personality traits of the persona?
How do they like to receive their social media messages?
What is the best medium to communicate with them?
What are some mannerisms of the persona?
4) Goals
A persona's goals are a main factor on deciding how to market to them. Aim to understand your persona's primary and secondary goals, so you can help them achieve it. Some questions to ask while researching is what kind of goal does your persona have. Does your persona have a physical goal? A temporary goal? A personal goal? A professional goal? Understanding what type of goal can determine how you can fulfill and persuade it.
Do they want to move ahead?
How do they want to be perceived?
What are their specific job goals and aspirations?
5) Challenges
Understanding the challenges of the persona is used to see how you can customize your product or service to that persona.
How much time do they have to get things done?
How much do they have on their plate?
What are the challenges specific to their position?
6) What can we do
Once all the research is complete, it is important to find out what your product or service can do for your target persona. There should be a clear answer as to how you can achieve their persona's goals while solving their challenges.
What problems do you solve for the persona?
How do you solve their challenges?
How can you help them meet their goals?
There are many different types of buyer personas and if you aren't targeting the correct one, you can potentially be pushed back from the main competitors. Once you have a buyer persona, you should think about that persona before you start posting on social media, marketing any products, or creating any campaigns. It can help with creating a title for your blog posts because you will be thinking of what your buyer persona wants to read about instead of just optimizing it. This will help with obtaining a higher organic readership.
There are many tools that can help you with the research such as Facebook Insights and Google Analytics. Below is a list of information that you can access for each of these tools:
Facebook insights
Gender, location, relationship status, job title, education level, household income, household size, online purchase behavior, spending methods, and lifestyle.
Google Analytics
Age, gender, interests, language, location, behavior, devices, and channels used.
Asking the above questions and using the tools at your disposal will help you start the research you need to create your persona. You can start envisioning your buyer persona as a real person and start thinking from their perspective. The key to any campaign is to develop a strategy and marketing plan for your specific buyer persona. For every aspect of the campaign you will need to have the buyer persona in mind. Begin your research, step into the shoes of your buyer persona, and start your campaign!