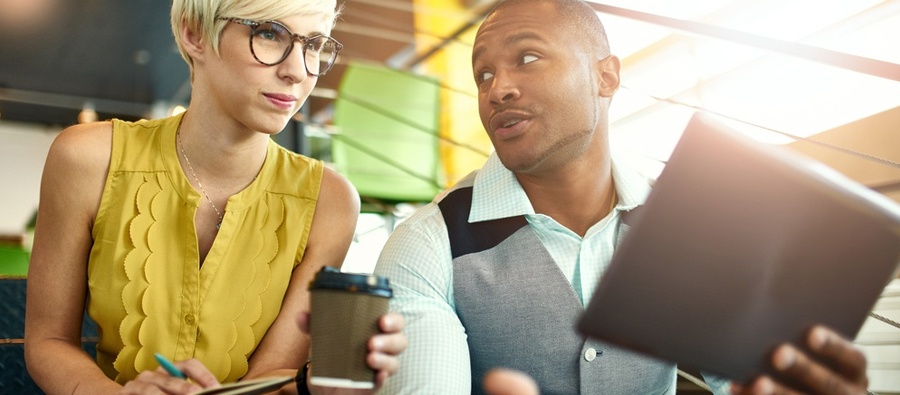 Not so long ago, digital advertising was a thing of the future. At the turn of the century, online advertisements were the pests of the internet and you swatted them away as soon as they popped up. Fast forward to today and digital advertising has grown into one of the most customizable and efficient marketing strategies.
With text-based search ads, graphic display ads, YouTube video ads or app mobile ads, you have plenty of ways to reach your target customer. Be seen by customers at the very moment that they're searching on Google for the things you offer. And only pay when they click to visit your website or call.
---
Ad Types
There are four distinct types of ads for Google. Each type of ad has a purposeful goal in reaching your target audience. It is important to consider each demographic you want to market to and the media you have available to advertise.
Text Ads

Search ads appear next to Google search results when people look for products and services you offer.

Display Ads

AdWords display ads appear on over two million websites and in over 650,000 apps, so your ad can show up wherever your audience is.

Video Ads

Video ads are shown only to the people you want and you only pay when they watch. In other words, you won't waste money advertising to people who aren't interested in your business.

App Ads

App ads are a simple way to promote your app to iOS or Android users on Google.
Benefits
86% of consumers use the Internet to find a local business.
Google display campaigns reach 80% of global internet users.
Over 1.2 million businesses advertising are on the Google Search Network.
There are many benefits to the digital age of advertising. As we are moving out of the "Mad Men" age of advertising, where print advertising was king, many people and more specifically, business owners, are wary of going online. Apart from the instant global reach, the benefits to digital advertising make it so much of an advantage for your business, you're hurting your business by not trying it.
Digital Advertising is measurable. With metrics like click through rate (CTR), number of conversions, conversion rate, cost per click (CPC), and cost per acquisition (CPA), you're never in the dark with your ad spend.
Digital Advertising has maximum relevance. Each time a search term or keyword is searched in Google, an ad auction takes place. This ad auction determines the order or ad rank of how the most relevant ads will be organized on the search results page. Google takes into account several factors when determining the ad rank, so even if your competitor is paying more, if your ad is more relevant, it will rank higher.
Digital Marketing is highly targeted. Google has sophisticated targeting tools such as Location Targeting, Mobile Targeting, Language Targeting, Time Targeting, Interest Targeting and Remarketing.
---
If your company is in need of some guidance or if you would like us to take on your project, contact us today! Feel free to send us a message and we'll be happy to share more resources. Don't forget to check out our website or contact us directly at info@pulsemarketingteam.com.