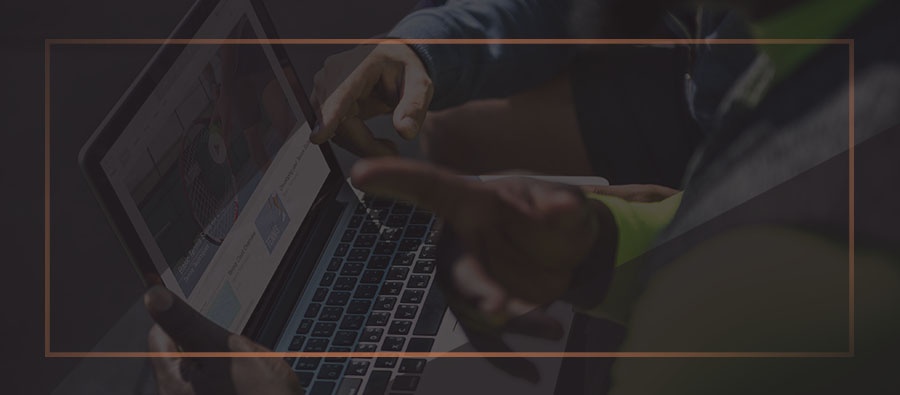 Sales.
Revenue.
Fat stacks.
As a business owner or marketing director, I know you love serving your customers and clients…
But at the end of the day you need to make money.
You have payroll and bills to pay.
You've been told by all the marketing companies that more traffic will help grow your business…
But you haven't seen the results they've promised.
And now you feel lost in the desert with no water and no help.
Your traffic has gone up, but your sales have stayed the same or worse.
"What is going on?" You ask yourself as you get another automated traffic report from the company you've hired.
"Why am I not getting more sales from all this traffic?!?!"
Take a seat.
Deep breath.
Here it comes…
Your website is not properly set up to easily turn website visitors into sales.
The 4 factors to create an effective website are not in line for you.
So, let me help you with that first…
4 Things Your Website Needs to Get Right to Convert More Traffic
Your website is made up of four major components.
Design
Functionality
Words
Media
Let's break each down quickly so you can get a better grasp of what I'm laying down.
Get ready to take notes!
Design
Your website is a direct extension of your brand and of the feeling you want to create in your prospects mind.
Great design can translate into higher perceived value from your website visitors. And bad design can make even the most hurting, ready-to-buy, prospect run in terror.
Your website design should be consistent across all your pieces of marketing like your business cards, logo, and even social media channels.
Functionality
The functionality is how your website works to the visitor.
Does your website automatically adjust its size to look amazing on people's phones? Does your menu bar stick to the top as you scroll down? Do you have pop-ups that ask for people's emails? Do you have pictures and icons that fade in or out?
All these things are a part of how your website works.
Having a functionality that is seamless, fast, and easy to navigate is extremely important to website visitors.
Words
The words on your website are probably one of the most undervalued but most important pieces.
They say a picture is worth a thousand words but I'd argue that one thousand words written in the right way would convert more visitors into leads and more leads into sales than a simple image.
Having words on your website that speak to the visitor's pains, needs, and desires is important to create a sense of connection.
Once the visitor has read enough words to move to the next step with your business you'll know you've done your job well.
Copywriting could be one of the best investments you make into your website and marketing in general.
Media
Media is all the images and videos on your website.
Now I know I just told you how important words were, but that doesn't mean media is not important or effective.
Your images and videos used on your website should convey your brand while also connecting with your ideal customer.
Are you trying to reach millennials? Don't use pictures of old people.
We like to see ourselves in the images we consume online.
If your website visitor can't see themselves in your images or doesn't get value from your videos don't expect them to stick around.
Still with me?
Sweet, now that we've got that covered let's move into more tactical advice.
Here are some things you need to implement with your website to convert more traffic into sales.
3 Tactics That'll Make You an Online Sales Pro
Tactic Number 1: Build a Contact List
Your website pages should have one job: give the visitor a reason to contact you, purchase from you, or give you their information.
"How does that work? How do I do that?," you ask?
Good questions!
You need to make your website visitor an offer that they can exchange their information for.
Ideally you want the offer to be "above-the-fold" – meaning it needs to be visible on the page before the visitor even has to scroll.
You collect the visitor's information with a form.
We use HubSpot to do this on our website.
HubSpot is a really great marketing and sales software that helps us build our email list and follow up with our leads automatically…
It's freaking amazing!
"What do I offer my visitors?"
Man, you're asking great questions!
I'll say it depends on your business model and the problem you solve for people.
If your core service or product offering is more high ticket and the sales process is longer you could offer a consultation or free training.
If your core offer is more of an informational product you could try offering a small eBook that gives the visitor a quick win.
We've had success with clients offering free eBooks and guides.
What's good about offering free downloads is that you know whoever gives their information for that offer is interested in whatever topic that offer was about.
Knowing what your prospects are interested in based on actions they take will help you better follow up with them with the next tactic…
Tactic Number 2: Build a Follow Up Sequence
So, you're going to create and offer and collect visitor's information – but what happens after that?
Well, you need to follow up with that person.
The most traditional way to do that is through email.
But if you're hip, your starting to use new communication channels like Facebook Messenger to follow up with prospects.
Either way, you need a follow up sequence in place to welcome in your new leads.
The sequence should be at least 3 messages long.
If you want to use an email service, I recommend MailChimp.
If you want to get hip and use Messenger, I recommend ManyChat.
At our agency we use HubSpot for this as well. HubSpot lets you collect people's information and then automatically send them a series of emails based on what offer they opted in for.
After you choose your tool, you need to write a series of follow up emails or messages.
Then connect them to your contact list for whatever offer you have.
Then that's it.
Let's get to the last tactic for you…
Tactic Number 3: Build a Sales Funnel
Okay, to break this down it's helpful to think of a relationship.
When you first meet someone, if you asked them to marry you you'd probably get slapped in the face and made fun of by all your friends…
And nobody wants that.
Your website needs to be a part of a sales funnel.
"What the heck is a sales funnel," you ask?
Great question!
When most people hear "funnel" they instantly think of the delicious fare treat that comes with powdered sugar.
(Now I'm craving one!)
But that's not the funnel I'm talking about here!
When I say "sales funnel" I'm talking about a step-by-step process that turns traffic into leads, and leads into customers, and customers into bigger ticket customers.
For your business online, your social media, advertisements, website pages, offers, and emails follow ups are all a part of your funnel.
The goal of your sales funnels should be to help move the prospect from one stage to the next when they are ready to do so.
So instead of offering your highest ticket service or product right off the bat, offer a smaller ticket service or product.
What this does is transform the lead into a buyer, effectively changing the relationship that person has with your business.
And the fact is…
A buyer, is a buyer, is a buyer.
Once someone purchases your initial offer they are much more likely to keep buying from you.
That's why it's so important to properly set up a sales funnel for your business.
A simple way to look at it is your website and your website visitors are at the top of the funnel, your initial offer and email follow ups are at the middle and your biggest ticket offers are towards the bottom.
Does that make sense?
If you ever have any questions you can always shoot me an email.
For your website pages, landing pages, and sales pages, I recommend building the funnel with a tool called Clickfunnels.
Clickfunnels allows you to easily drag and drop pages into place to build a simple sales funnel.
The learning curve can be a little steep with any page building tool and if you're not in the position to learn it or just want the professionals to take care of it, you can reach out to us and we'll be happy to help you.
Another great landing page tool to check out is called Instapage.
We use it to build landing pages and initial offers for our clients.
Conclusion
Ready to get more sales from your website?
Now that you are armed with information, don't stop there!
Choose one or two of these principles or tactics and put them into action!
If you need help, we'd love to book a meeting with you.
If you'd like a free 30-minute strategy session to talk about your business and what you could be doing to grow your sales from your website, click here!
Have another tip to add? Share it in the comments below! I read every comment and would love to hear what you thought of this post!
If this post helped you, share it with your colleagues.
Okay, that's it for me.
Talk soon!
Peter Diaz