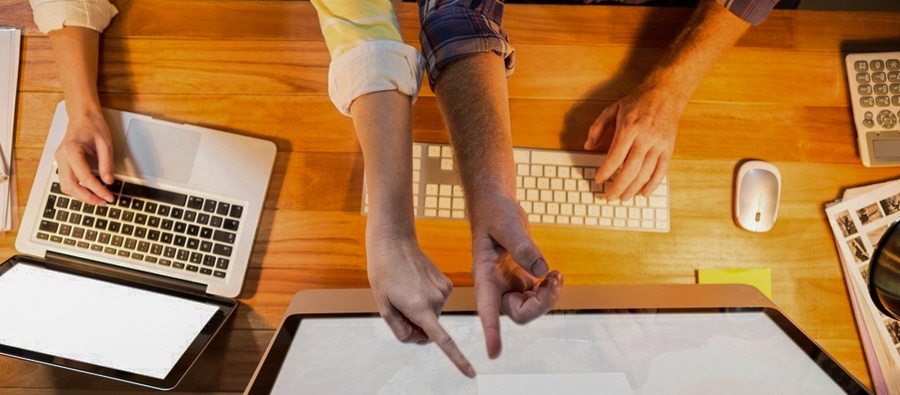 It may be overwhelming to some when looking for a new WordPress website theme. There are so many different layouts, options, styles, etc. that it can easily become frustrating. How do you choose the best one? How do you know that it will fit your needs?
Stress no more; I have included my top things to look for when selecting a WordPress theme to make your life easier.
---
First, know that filters are your best friend.
Being able to filter out the themes and layouts that are irrelevant to you and your needs will be key. Many WordPress theme providers will have different filters to allow you to filter through the things that you want to include in your new layout. For instance, if you are in the food & beverage industry, you can select that keyword to narrow down your search. This way you aren't spending so much time looking at fashion themes when you want a restaurant theme.
There are also additional filter features such as e-commerce themes or woo commerce themes, if you plan to sell on your website. Or gallery themes if you plan on showcasing a portfolio. Along with specific features, there are also visual preference filters. These can include modern, clean, business, simple, elegant, etc. The more you can filter down what you are looking for, the easier it will be to select the perfect theme for your needs.
Second, use the search bar to narrow your search to specifics.
Once you have implemented some filter features, it is important to search for the exact industry or activity your website will be showcasing. It will be a lot easier to navigate through the themes that are within your guidelines that you set. Don't be afraid to try different search words. If you are in the healthcare industry, and like the clean and simplistic layouts, don't be afraid to search for other industry keywords who will have the same look and feel such as law firms or higher education.
Keep in mind, the more specific you are, the narrower your search will be. If you are open to different layout designs, keep your search broad to see more results.
Third, preview what your website will look like.
It is important to "live preview" what the theme looks like so you can check out the functionality of the potential layout. Each theme will come with unique elements so navigating through to see what you like and what you don't like will be beneficial. Another feature to look for is the responsiveness of the layout to see what it will look like when transferred to mobile phones and tablets. You can easily test this by moving your web browser window in to see how the elements adjust to fit the width.
It is essential to have a mobile responsive website in today's technology world. Responsiveness is when the website adjusts its layout across all screen sizes. Google will rank your site lower and it will give your website a "negative page trust" tag if your website is non-responsive. Google will also favor mobile-responsive sites and place them atop their search results. So, gather the important elements you are looking for and make sure the theme meets your requirements.
Next, listen to your peers and check the track record.
After you have narrowed down your search to your top favorite candidates with all your preferred elements, it is important to assess the reviews of each theme. Ratings will be telling as to the average gratitude of each theme. If a theme has over 2,000 purchases with a 4.5-star rating, then you know there is high satisfaction with that theme. If you come across a theme that has 25 purchases with only a 2-star rating, then it is obvious that it isn't highly recommended by its users. Find the highly-satisfied themes amongst your favorites and move forward with those.
Finally, check the details.
Once you are down to the few themes that have everything you need and is highly-reviewed, it is important to check the significant little details. These details include the compatible browsers such as Firefox, Safari, Chrome, in which the theme will work with. Also, if the theme is high resolution or not.
Another key thing to look at is the last time it was updated by the theme developer. To ensure that the theme is solid and is up-to-date, checking to make sure the developer has made updates within the last 6 months is valuable. You don't want to invest money into a website theme that is constantly breaking and not being fixed.
To recap, here is a list of things to help you find the perfect WordPress theme for your needs:
Use filters and the search bar to navigate through the themes that are irrelevant to you.

Live Preview what the theme will look like to ensure it has all the elements you want.

Double-check the responsiveness to ensure your theme is responsive on mobile and tablet.

Check the reviews from previous users to make sure there is high satisfaction with using the theme.

Review the specs on the theme to ensure it is compatible with all browsers, it is built in high resolution, and that the theme developer is up-to-date on updates.
I have included some of our recommended resources to help push you in the right direction:
---