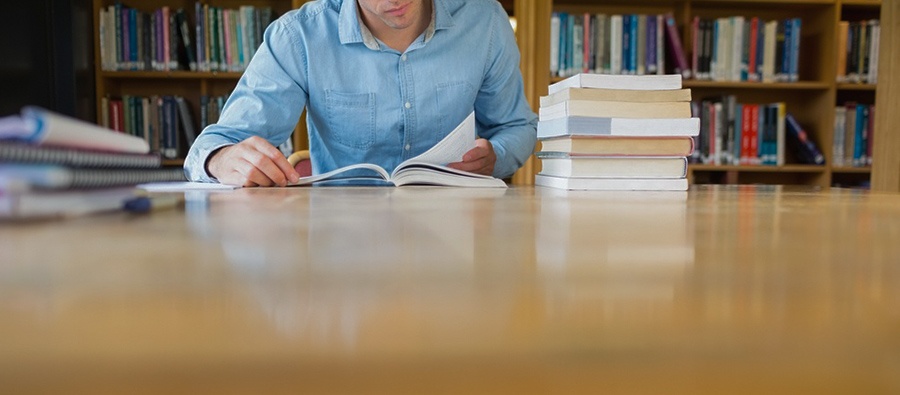 Everyone succumbs to the stresses of life. Whether it's derived from work, family, or friendships, it is important to find ways to stimulate your mind and discover ways to be inspired. Feeling motivated and inspired can give anyone the influence to empower their lives.
Reading inspirational stories and books is a great way to give your mind the power it needs to boost motivation. It can also be a great outlet for those needing some extra solace. Self-help books can become monotonous, so why not try a fiction novel to drive inspiration? So, kick your feet up, relax, and dive into these top inspirational fiction stories.
---
1. The Five People You Meet in Heaven by Mitch Albom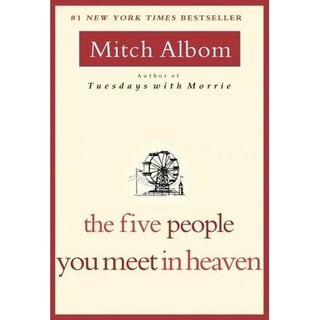 A New York Times Bestseller, this book begins on the last day of Eddie's life. He is 83 years old and works as the maintenance manager at Ruby Pier amusement park. Most of the people he loved have passed away and the knee injury he sustained during World War II still plagues his every movement. However, Eddie is beloved at Ruby Pier. and takes pride in Ruby Pier's spotless safety record, but that all changes when screaming patrons are stranded, dangling in the air on one of the rides. Moving as fast as he can, Eddie tries to save a young girl from being crushed by the falling cart. He remembers grasping her small hand and then - his life is over. The rest of the story takes you through various times in Eddie's life, showing you the value of life's tragedies while answering life's most troubling questions. (GradeSaver)
2. The Last Lecture by Randy Pausch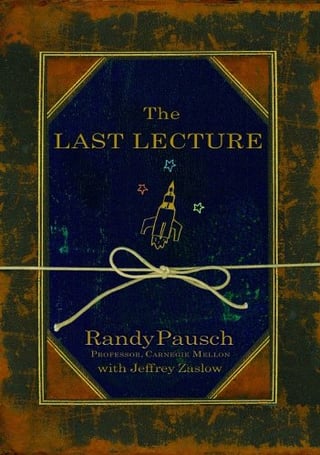 A lot of professors give talks titled "The Last Lecture." Professors are asked to consider their demise and to ruminate on what matters most to them. And while they speak, audiences can't help but mull the same question: What wisdom would we impart to the world if we knew it was our last chance? If we had to vanish tomorrow, what would we want as our legacy? When Randy Pausch, a computer science professor at Carnegie Mellon, was asked to give such a lecture, he didn't have to imagine it as his last, since he had recently been diagnosed with terminal cancer. In this book, Randy Pausch has combined the humor, inspiration and intelligence that made his lecture such a phenomenon and given it an indelible form. It is a book that will be shared for generations to come. (Book Hub)
3. Unbroken by Laura Hillenbrand
In boyhood, Louis Zamperini was an incorrigible delinquent. As a teenager, he channeled his defiance into running, discovering a prodigious talent that had carried him to the Berlin Olympics. But when World War II began, the athlete became an airman, embarking on a journey that led to a doomed flight on a May afternoon in 1943. Driven to the limits of endurance, Zamperini would answer desperation with ingenuity; suffering with hope, resolve, and humor; brutality with rebellion. His fate, whether triumph or tragedy, would be suspended on the fraying wire of his will. Unbroken is an unforgettable testament to the resilience of the human mind, body, and spirit. (Book Hub)
4. Tuesdays with Morrie by Mitch Albom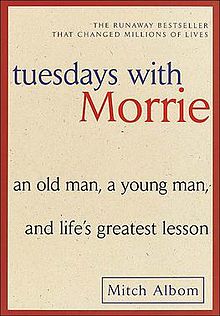 Maybe it was a grandparent, or a teacher, or a colleague. Someone older, patient and wise, who understood you when you were young and searching, helped you see the world as a more profound place, gave you sound advice to help you make your way through it.
For Mitch Albom, that person was Morrie Schwartz, his college professor from nearly twenty years ago. Maybe, like Mitch, you lost track of this mentor as you made your way, and the insights faded, and the world seemed colder. Wouldn't you like to see that person again, ask the bigger questions that still haunt you, receive wisdom for your busy life today the way you once did when you were younger? Tuesdays with Morrie is a magical chronicle of their time together, through which Mitch shares Morrie's lasting gift with the world. (mitchalbom.com)
5. Pour Your Heart into It by Howard Schultz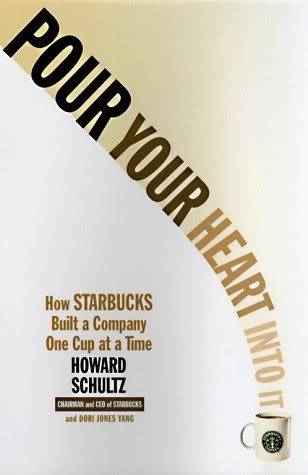 The success of Starbucks Coffee Company is one of the most remarkable business stories in decades, growing from a single retail store on Seattle's waterfront to a company with more than one thousand stores nationwide and a new one opening every business day. Starbucks has effected a fundamental change in American life, turning coffee into a national obsession and establishing the coffee bar as a new fixture of Main Street — a home away from home for millions of Americans. In Pour Your Heart Into It, Howard Schultz, the CEO of Starbucks, shares the passion, values, and inspiration that drive the success of this fascinating company. (Hyperion).
---