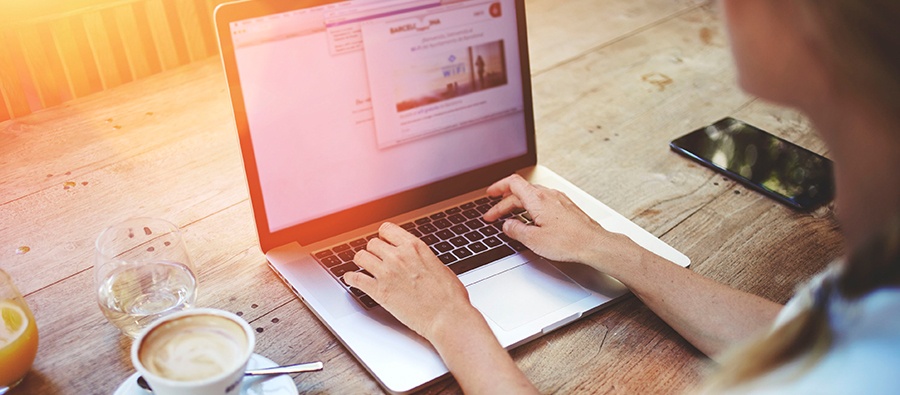 ---
Just having great content isn't enough to keep your website on the first page of search results on Google. In fact, there are over 200 factors in Google's ranking algorithm. Revising your website based on these factors will rank your website higher and get you within the top results.
However, you need to optimize your website not only for discovery, but also for conversion. You can do this in 9 ways.
---
Giving Visitors the Information They're Looking For
When a user lands on your website, they are expecting to see the information relevant to the source that brought them there. Google takes this into account when it ranks your page. Create high quality relevant content, especially on your homepage. Keep a visitor's mentality in mind; Think of the keywords that would lead users to your website and make sure to use those on the page. Making your information relevant will also entice visitors and webmasters to link to your website.
Making Sure That Other Websites Link to Yours
Continuing from the last tip, including inbound and outbound links on a page can increase your Google ranking and website traffic. You can increase the amount of quality links by listing your website in relevant directories and forums, and partnering with similar websites to link to content on your website.
Making Your Website Easily Accessible
A website map is an XML file that lists every page and its corresponding URL in your website. Google and search engine web crawlers use this to analyze the organization of your website. You can find an example sitemap file online and fill in your information, or you can ask your web host to provide this. Once you have it, upload it to the root folder of your server and submit the link map to Google and other major search engines.
Using Appropriate URL Syntax
If you use hyphens in your URL, such as /red-widget, Google will index the word red and the word widget separately ("red" and "widget"), with the hyphen acting as a separator. Whereas, with an underscore, such as /red_widget, Google will combine both words into one search term "redwidget". So in order to optimize your URLs, according to Google's Matt Cutt, is to use hyphens. However, this is only 1 of 200 signals that Google uses to rank your website.
Keeping Your Website Load Time Low
40% of people will abandon a web page if it takes more than 3 seconds to load. How do you determine your website's speed? Use an online website speed test, such as Pingdom. The main reason why your website might be slow is size. Scale images down, enable browser caching, compress your website, optimize your CSS, and keep your scripts below the fold.
Include a Call-to-Action on Every Page
Once a visitor has gone through a page on your website, they want to know what to do next. This is where a call-to-action (CTA) comes in. Whether it is to learn more, sign up, or share on social media, you have to give your visitors a next step.
Optimize Images on Your Website
You should make all text that is attached to an image unique and descriptive. This includes the image file name, image title, and especially the alt tag. The alt tag not only describes the image, but it also optimizes accessibility for screen readers. Google uses this information to determine the purpose and relevance of the image, so make sure to carefully select your images.
Example: If you right click on the above image and save it to your desktop, you will see that the naming convention is Pulse-Marketing-Optimize-Your-Website-for-Google.jpg. We're so smart!
Optimize Your Page Title
Have a unique page title, keeping it under 60 characters long so that it is still visible with Google. The page title should not include the domain name and should have attached keywords. This is one of the strongest on-page signals that Google uses.
Place Keywords Strategically on Your Website
When search engine bots crawl your website to read your content, they are also reading the code behind your content. You should be using relevant keywords in your website's header tags, title tags, meta tags and anchor text. While you should use keywords liberally on your home page, you should focus your efforts on the remainder of your website to avoid being penalized for keyword spamming.
Hopefully, this helps you get started! If you're already overwhelmed feel, free to send us a message and we'll be happy to share more resources. Don't forget to check out our website or contact us directly at info@pulsemarketingteam.com.
---