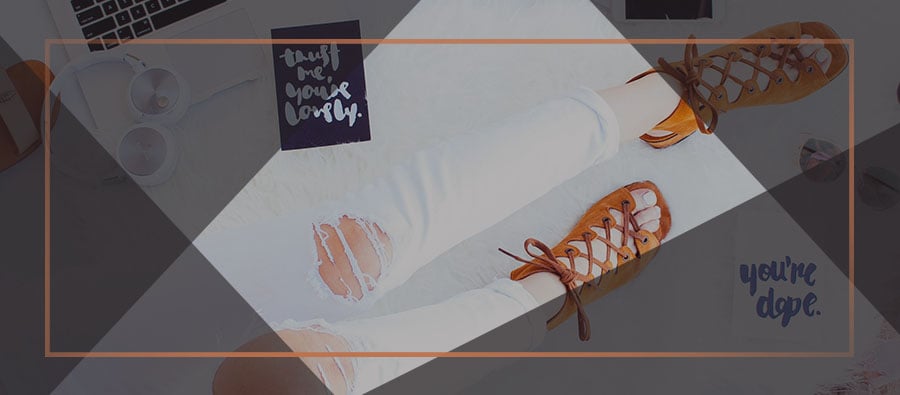 Branding doesn't just happen.
It's drawing, searching for inspiration, and a lot of research. It's many revisions, puzzle cracking, and hard work.
Additionally, it is a process that requires a lot of time, love, and consideration of the company being branded.
One of the first steps to developing an amazing brand is to research the company, what they value, and what their target markets value.
Embrace your findings in every decision you make when moving forward with the creative process.
The best part about the personal branding journey is that you already know you better than anyone else. You just need to figure out how you want to be perceived and what it is that your future client or employer may be looking for.
Just like with a normal branding process, don't forget to keep these things in mind while moving forward.
Also, it's okay to look at what other creatives are doing in your ideal industry.
In fact, I encourage you to use your resources.
Make a Pinterest board. Scroll through Behance. Read design books. Flip through some magazines. You might be struck with inspiration to try something you would have never thought of otherwise.
Personal branding is fun because you get to be extra creative and design in your most favorite ways, rather than designing for a client where your favorite design style or a large amount of creativity is not relevant to the brand. It's also always a good idea to see what your competitors are doing.
Look at their work and think, how can I make myself stand out when compared to them for a potential job opportunity?
Then, when you are ready to start the creative process, question yourself while making every little decision. Choosing colors, typefaces, icons, textures, shapes, paper weights… There are so many decisions to make.
Think, what are my reasons for picking these colors and what is the color psychology behind them? Why am I choosing a square business card versus and rectangle one? What does this typeface say about me? Why am I choosing layflat binding for my portfolio versus perfect binding?
When I was taking my branding class in college, that was my biggest takeaway. Be purposeful about every single decision you make, no matter how small. Lately, I keep finding myself getting asked why my personal brand colors are black and yellow.
My personal journey with choosing those colors started off with me just really liking those colors. When I decided I wanted to use those colors for my brand, my professor asked me why? I was like oh man I don't know, I just like them. I was pushed to think about feelings and adjectives associated with each color and realized why I liked them so much. They really do embody who I am. Black is edgy and classy. Yellow is happy and bright.
This is important because what if I wasn't a happy and smiling person at all? Maybe I should have chosen another color? It would have sent me down another path toward discovering the color that better embodies who I truly am.
Intentionality is everything. It's the difference between a good personal (or not personal) brand and a great one.