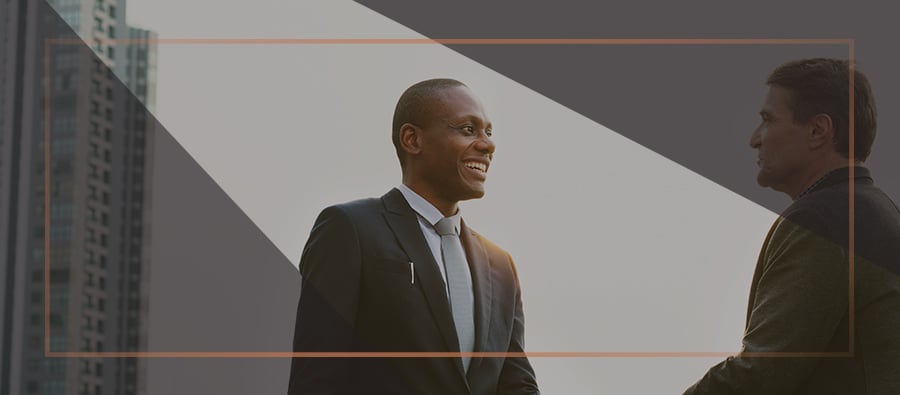 While the sales team has to overcome struggles and hurdles to acquiring a client for your company, the true test comes when they officially sign the accepted proposal. The real challenge begins when the internal team interacts with the client on a daily basis — with all the weekly check-in's, frequent emails, and even simple text messages that start to build up.
This article will give your company's employees strategies and techniques to maintain an exceptional client experience. The primary message to remember is that clients are people too, and we as individuals need to approach client interactions as if we were helping our best friends.
Keeping and Maintaining a Lifelong Client
In today's day and age, it's expected to be able to be reached at all times. If you don't respond within five minutes of receiving an email it's perceived that other projects are of more importance. However, if you establish a healthy professional relationship with your client from the onset, these perceptions can be avoided. If you weren't to respond to your best friend right away, yes they might be slightly anxious to hear from you, but they know as soon as you are available that you will get back to them. When working with your client always ask yourself this question first: would I treat my best friend this way? When interacting with a close friend, you're always thinking one step ahead to keep them happy and feeling as though they don't even have to think themselves. Why not use this same mentality when it comes to clients? This mindset can help you establish a symbiotic relationship with your clients that allows them to bring forward potential new clients and spread great word of mouth within your industry.
When a client is on the search for their new business partner, three things come to mind during their selection:
Can this company and its employees complete the project at hand?
How will I be perceived by hiring them?
Could this person be my "work time" best friend?
Unfortunately, work takes us away from the people we love the most, including our spouses, family, and friends. So in that time away from them, it's important to associate yourself with work relationships that bring you joy and ease to facilitate a happy personal and work life.
While working with your client, realize that they too have a family at home and other stressors that they have to leave at the front door of their office every day. By continuously applying the methodology of treating your client as you would your friend, not only do they then get exceptional service, but both parties reap the benefits for years to come. Before every encounter with your client, whether in person, over the phone, or via email, try and answer questions they haven't even asked yet. By being one step ahead, you are removing the workload off of their shoulders — which is exactly why they brought you on board in the first place. These interactions always need to remain professional, but by adding an element of lightness, your client will always feel as though you have their best interest at heart.
Conclusion
Shared connections are the foundation of any healthy and long-lasting relationships, even when it comes to your clients. By connecting with them on the basis of something outside of the project at hand, you can provide them with an experience that is unmatched in quality and success. If you work to apply the work-best-friend approach with every one of your clients, your company will thrive with increasing company morale and happier, life-long clients.
Sources
Why You Must Treat Your Customers Like Your Friends
Treat Your Client Like Your Best Friend
Treat Your Customers Like You Treat Your Friends To Improve Customer Loyalty & Sales