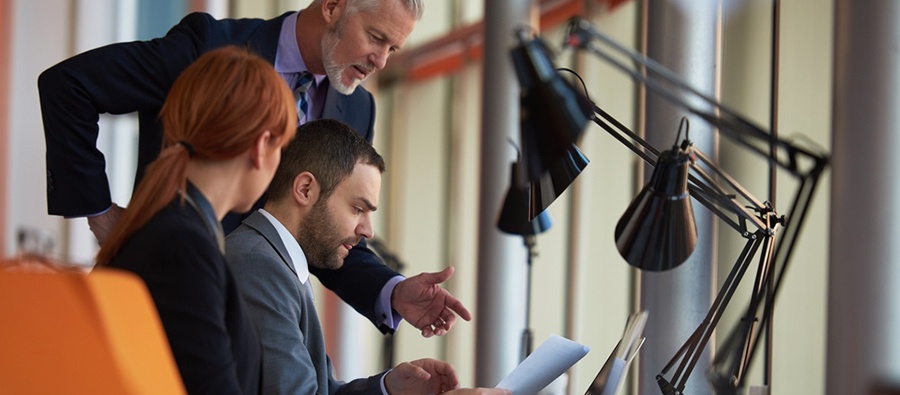 Sometimes the word "no" can come with a negative stigma. Especially in the workplace, the word "no" tends to be avoided because it tends to create tension or even confrontation. But sometimes, saying no can create an increase in productivity, which can lead to more efficiency.
Even though saying "no" can be tough for some, being realistic with yourself will create a better experience for yourself and your team in ensuring you will hit your deadlines.
Here are some ways to say "no" in the workplace to ensure more productivity and not feel guilty about your reasoning:
---
Be Realistic and Straightforward
Be realistic with yourself so you don't end up overwhelming your plate with too many tasks. It is important to be straightforward to help avoid any confusion. Give clear and precise reasoning behind your decision, which will build rapport and trust with your team. If you have to say no, then give an estimated time in which you can say yes, but make sure it is a realistic timeline.
Ask for Help After
Don't let no be the final step. If you can't say yes, find someone who can. Helping find the right person who can get the job done will give you the confidence that the task will be completed, even if you can't do the task yourself.
Show Appreciation
Typically, if someone is asking for your assistance, they trust that you are the right person for the job and that you will get the job done properly. Even if you can't complete the task, don't feel like you are letting them down by saying no. Show your appreciation and let them know you can't help, but will still help find a solution.
Delegation is Key
Richard Branson says, "I learned from an early age the need to delegate responsibility out to other team members as there is just too much for one person to do themselves. What is the point of hiring talented team members if you don't give them the freedom to make the most of the chance you have given them?" Making sure you're delegating tasks appropriately will ensure that your plate stays balanced.
Remember, One "No" Will Lead to More "Yes's"
For some, it's harder to say no than it is to say yes. But sometimes it is easier to say no once, and then allow the yes's to come at the right time. As the old saying goes, sometimes it takes one step backwards to take two steps forward.
All in all, what you don't do on a daily basis is at least – if not more important - than what you actually do. Preserving your productivity and defending your focus does take commitment, but once you decide to do it, it's something you can keep saying "yes" to.
---