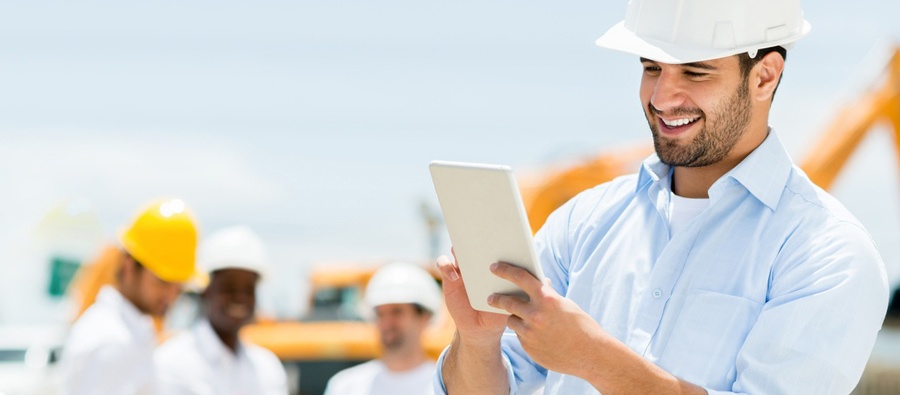 Being in the home builder industry has its advantages when it comes to social media. Because who doesn't love scrolling through pictures and videos of new homes?!

Facebook posts with images see 2.3x more engagement than those without images1. So if you don't have a Facebook page for your business already, go and create one right now. I'll wait.
You have one? Great! Now let's get into the top types of posts you should be posting for your home builder Facebook page to create greater user engagement.
---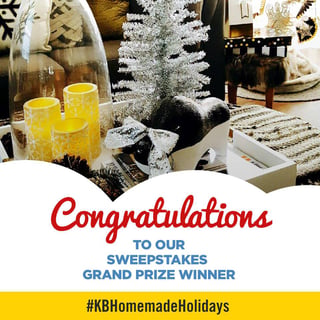 Post Incentives or Contests
Incentives or contests can act as lead gen as well as creating an engaging audience. By creating a call-to-action, you are asking users to interact and in return, be rewarded. It is also important to follow through on the contest and announce the winners in a follow-up post.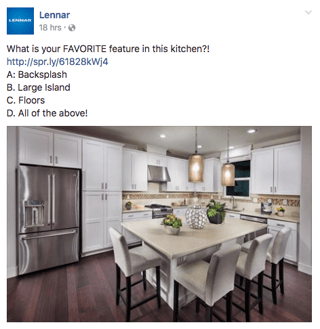 Ask Questions
Create and ask open-ended questions to spark conversation and increase user engagement. Facebook also has a survey tool that allows you to build quick surveys to gain insight from your followers.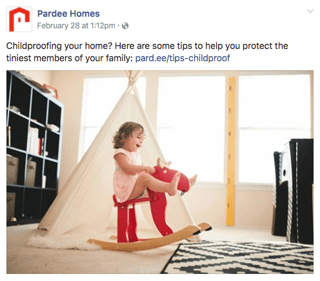 Post Tips and Tricks
#MosaicMonday! Posting DIY or How-To tips will add value to your credibility and help you create a greater following. You can become someone's "go-to" company for any educational topics they need more information about.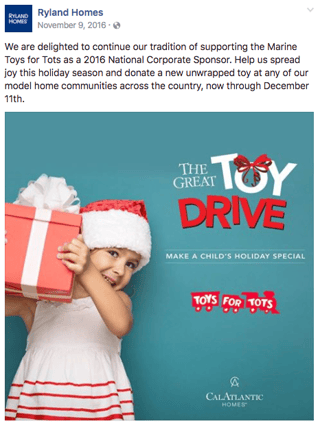 Engage the Community
Families are not only moving into a new home, they are moving into a new community. It is important to engage the local area by sharing local events, festivals and popular spots to hang out.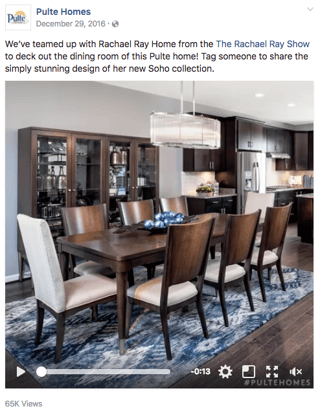 Videos, Videos, Videos
Whether it's client testimonial videos or video tours, any sort of video content will create more engagement. 4x as many consumers would prefer to watch a video about a product than to read about it2. Allow the user to feel immersed into your new homes!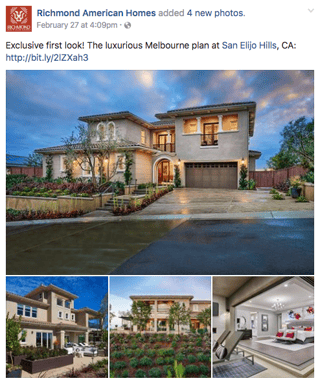 Promote Open Houses
Home buyers get excited when there is an open house available to tour. Create a buzz around the open houses in your community to draw more attention. Post pictures and use call-to-actions to get new buyers in your community.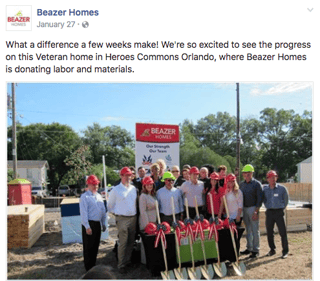 Behind the Scenes
There are multiple avenues when it comes to posting behind the scenes content. Being relatable is key, so don't be afraid to post videos and images of your team in their working environments. Highlight different homes in different phases of completion to give people a closer experience to the process. Also, showing local charity work your team participates in shows a more human side to your business. Illustrating how dedicated your team is could be a deciding factor in which home builder new buyers choose from.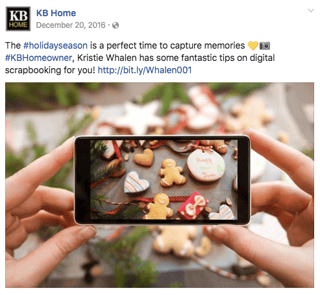 Bonus!
Although posting content is extremely important and valuable, it is also equally important to respond to your engaging users. Answer their questions directly and don't be afraid to jump into conversations. But always remember to be kind and gracious with your responses.
All in all, posting user engaging content is fairly easy. You already have all the tools you need! Don't forget to include your hashtags and industry blogs in the mix. Lastly, make sure you are staying active on all of your social media platforms to ensure you are reaching as many people as possible.
---