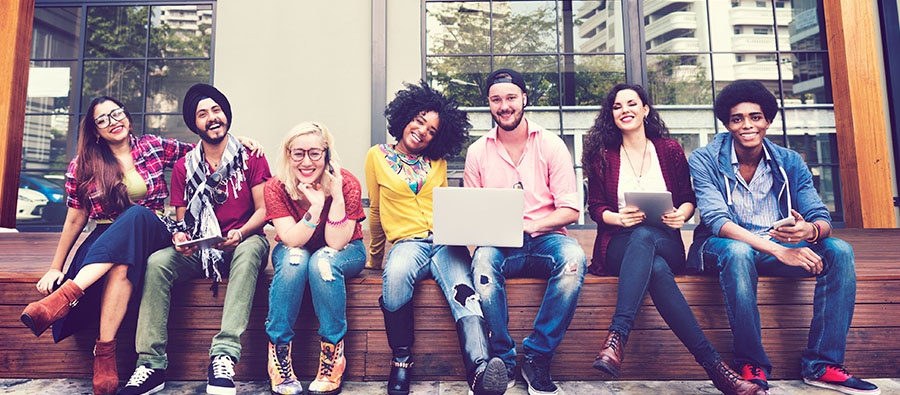 ---
For anyone who has worked in the education industry, you know what I mean when I say it's a "world all of its own." Those new to the world of marketing for education, or for those that would just like a few extra hints, here is the ultimate secret to getting ahead of your competition.
Ok I lied. There is no fail proof method in marketing, but since I got you to click on my post, you might as well stay and read it. I have some great information for you!
---
Throw Your Traditional Cat Calendar Out the Window
While most consumer-based marketing focuses on the traditional calendar using holidays and buying trends to fuel their campaigns, educational campaigns work on an entirely different calendar. Typically, colleges run a September through June fiscal year with one to two breaks for the holidays. Some even take a whole month off. So, if you're trying to market to students who have gone home for vacation, your campaign will tank. Additionally, pay attention to admission and application deadlines.
Get on Board the Social Media Train
Today's students are tech savvy and social media addicted. Therefore, it only makes sense to reach out to students using one or more of these platforms. However, it's not as easy as it seems. Each social media platform has its own demographic of key users. For example, Twitter is your hub for 17-25 year olds whereas Facebook will give you the 25-35 demographic. Additionally, you cannot cross post the same campaign to different platforms if you are trying to reach two sets of demographics and expect to get your desired results. Tailor your posts to the demographic you are trying to reach and then create separate campaigns for each one.
Don't be so Serious!
We get it. Your school is amazing and your rankings are high. You are an accredited university and no one can compare to your standards of excellence. But let's face it, you and 1,000 other schools are saying the same thing and purporting the same message. To the prospective student, your message gets lost in the sea of all the other universities touting their serious commitment to education. While this is no doubt an important factor, it's not what is going to catch today's student. Break free of taking yourself so seriously. Be fun, be creative, be different. Take the advice of Theodor Seuss Geisel, better known as Dr. Seuss, who said, "Nonsense wakes up the brain cells." So, tailor your marketing to "out of the box" campaigns and students will take notice.
Call Your Expert Witnesses
Did you know testimonials and case studies are considered the most effective content marketing tactics? In fact, a study done by Content Marketing Trends (2013), showed consumer purchase decisions had an 89% effective rate when influenced by testimonials. Additionally, according to Bright Local, 88% of people trust online reviews written by other consumers as much as they trust recommendations from personal contacts. However, if you really want to make an impact, choose video testimonials. Hubspot reports that using the word "video" in an email subject line boosts open rates by 19%, click-through rates by 65%, reduces unsubscribes by 26%, and is 40 times more likely to get shared on social media than other types of content. So, what are you waiting for? Get those cameras rolling.
Develop Your "I've Got a Guy" Relationships
Have you ever met someone who "has a guy" for everything? He's the one you turn to whenever you need anything. He's your source. He has all the cool hook-ups. I say incorporate this idea into your campaigns. Become "that guy." Be the source of information. Be the one spot students can turn to in order to get the information they want. Have tips and sources no one else is offering or no one knows about. Make them feel like they are part of an exclusive club; that they are valued and special. Do this well and they will stay with you for life. In fact, do a good enough job and word of mouth alone will make your site explode.
Go to Magician School
If only it were so easy. How many of us would love to wave the magic marketing wand and abracadabra, our campaign is a success? However, it's just never that easy. My best advice is to do your research. Know your target markets and desired demographics. Understand what drives your client and what keeps them coming back. And most importantly don't be afraid to keep trying new ideas and new approaches. Eventually you will find your white rabbit in the hat.
Hopefully, we taught you something new. Don't forget to check out our website or contact us directly at info@pulsemarketingteam.com.
---