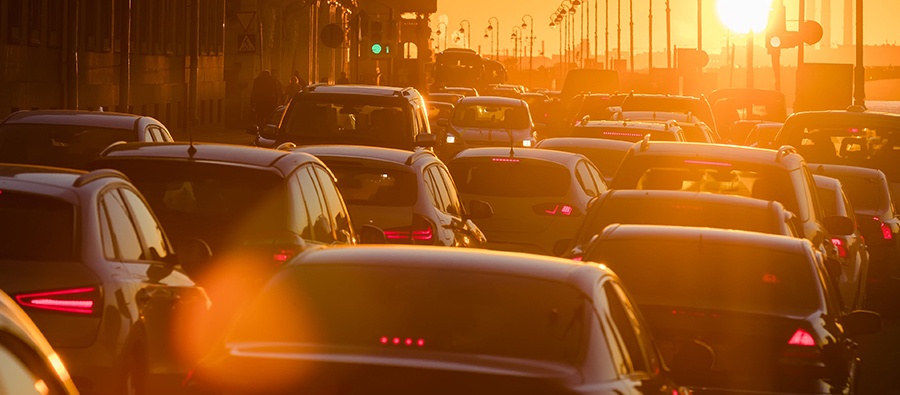 ---
For many of us, commuting is inevitable. So why not make it purposeful? Check out these great ideas to make your commute benefit you.
At first, I loved the idea of getting to listen to my iTunes playlist everyday. But who knew 2,000 songs could grow so old, so fast.
I thought I could mix it up by listening to the radio, but that only lasts as long as your bandwidth and then your pushing the scan button hoping for any sort of coherent station to materialize with the least amount of static.
When I realized that 12 hours of each week was being spent in the car, I knew that I needed to spend that time in a more purposeful way.
Initially, I decided to set some ground rules. It had to educate, inspire, nurture a relationship, or create a sense of peace within myself. Armed with these criteria I began to explore… Here's what I found;
---
Educate Yourself.
Kick that Reading Bucket List - As an avid reader, I discovered many of the books on my never ending "must read" list were available on audible. Now my drive was filled with enjoyable genres of my choice.
Look Good In Front Of The Boss – I also began to listen to books that emphasized team building, creating a stronger company culture, and nurturing client relationships. Surprisingly, these books not only helped me in my everyday work life, but also crossed over and applied to helping me in my personal life as well.
Become That CNN Commentator You've Always Wanted To Be – I decided it was time that I learned what all those "smarty pants" political news commentators were talking about and make educated and formative decisions on what I thought based upon sound facts and not what I was being fed. I found a few unbiased podcasts and learned what was really going on in the world. Now I feel confident when I talk to peers or even in making informed voting decisions.
Get Inspired.
Finally Admit That Mom Really Does Know Best - As a kid, my mom would always tell me, "When something makes you upset, turn that frown upside down, into a smile and a happy thought." So I applied this advice to modern day technology and downloaded a few of my favorite positive speakers to listen to. Turns out, this was one of the most influential activities I did. I ended up incorporating it into a must do activity every morning. Being inspired and uplifted by positive and inspiring words is like a knight putting on their protective armor before battle. Wearing this positive armor all day not only kept me positive, but also helped to deflect any stress and difficulties that might happen during the day.
Nurture A Relationship.
What? Texting Is Not Personal? – Ok I'll admit it, texting is an extremely bad habit of mine. However, I didn't realize the extent of that bad habit until my kids and I were at the dinner table one night and my son texted me to, "pass the salt" and I texted back, "ok" and passed him the salt without so much as a spoken word. In contemplating that night, I decided I would take the time to connect with my family and friends on a more personal level by calling them on my way home (Hands free of course). Having done this over the past few months has had a tremendously strong impact on strengthening my relationships and bringing undeniable clarity of the importance of our voices being heard one to one.
Create A Sense of Peace.
Guru much? - Brace yourself. I'm going rogue on this one. Before I unveil my controversial concept, let me preface it with a few statistics. According to the National Journal, many of us spend 70 - 80% of our waking hours in some form of communication. Of that time, we spend about 9% writing, 16% reading, 30% speaking, and 45% listening and on average, the typical person utters anywhere from 125 to 175 words per minute. That leaves us with only 20% or approximately 3 hours of our waking hours left. Are you ready for my crazy idea now? Ok here it is. Deep breaths. I propose for you to use some of that 20% in purposeful silence….. I know. Shut the front door! Yes I'm asking you to turn off your electrical devices, your radio and any other form of communication and just be still. Use your drive time to quietly reflect and contemplate. Listen to your inner soul; connect with your thoughts, your ambitions, and your dreams. Find your peace, find your center, and ultimately find yourself. I can tell you that by using this form of meditative self-awareness, you will find peace. On this journey of purposeful commuting I realized that while it was important to listen to those around me, it was just as important to take the time to listen to myself.
Now go find yours. Go on. Really, stop reading. I'm tired of writing and have a long commute home. One that I now really enjoy.
Don't forget to check out our website or contact us directly at info@pulsemarketingteam.com.
---