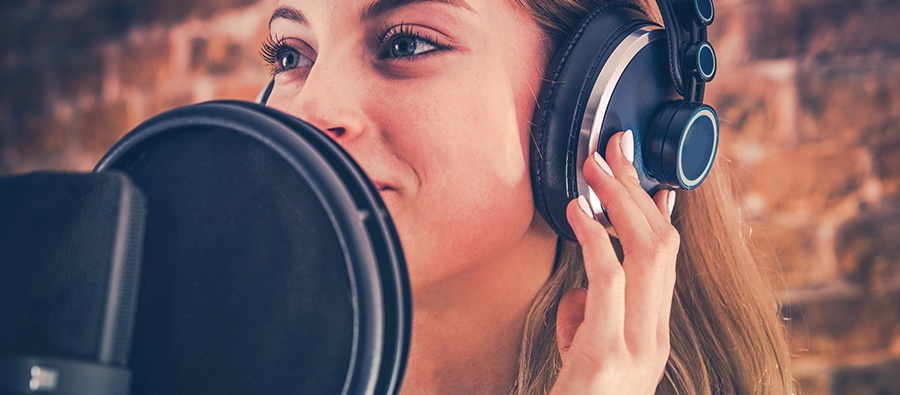 A strong, powerful, well-trained voice is the secret ingredient to a successful media production. The human voice is a powerful instrument. Take Morgan Freeman or Sean Connery for example, their voices could be used in every scenario possible and it will still sound interesting and compelling.

So how can you distinguish between a good voice over and a bad one? Here are a few things to consider.
---
Choose the Right Voice
Selecting the right voice will have a major impact on how you are portrayed and will be representative of your company, brand, or product. It all boils down to what you are shooting for. If you are targeting a product and want to come off as fun and engaging, then having a voice over that reflects a quirky salesman might serve the purpose. If you are aiming for a more serious and emotional undertone, then selecting a voice with a richer and deeper calming tone would suit better.

Get Emotional

A great voice over artist will take your script and convey emotion. So what do you want people to feel when they watch your video? Excited? Concerned? What tone do you want to set? What is the mood? Professionals know where to pause at the right time and where to switch gears and change the inflection of their voice. As soon as the viewer makes the emotional connection, they are invested in your message.

Who is Your Audience?

Knowing your audience is crucial to your voice-over's success. Age, gender, and ethnicity are all major factors when choosing the right voice-over talent for your project. If you are making a video that is targeting women's health, would a male voice-over make sense? If you are targeting a senior community, would a young person fit that voice? These are the most important decisions to make before choosing your voice-over.

Power of Persuasion

Voice has the ability to persuade. Have you ever been sold something by a salesperson who was so good at their job you didn't even realize what had happened until you were driving home with your new purchase? Were they dull and dry? Did they speak in a monotone? More than likely they were engaging and spoke deliberately. If you have a call to action or a sales pitch in your video, having a convincing voice-over artist will help drive that point home. You want your audience to take action, not lose interest or fall asleep.
Don't forget to check out our website or contact us directly at info@pulsemarketingteam.com.
---